The Budget Fashionista's most popular post is a list of the best online clothing stores for budget shoppers. You probably recognize at least some of the fashion stores in that post. All of them are big business retailers — which admittedly leaves out a huge and important segment of fashion retail, the small business.
So I'm righting that oversight with this post, dedicated to side hustles and small businesses run by women. Truth is, small fashion brands and shops have plenty to offer — styles you won't find anywhere else, affordable pricing, and incredible customer service managed by a store owner who truly cares.
This post may contain affiliate links. See our privacy policy.
Next time your clothing and accessories budget opens up, take a look at these 9 jewelry and fashion stores, as a show of for the creative, resourceful women who are hustling to make it big in fashion retail.
Jewelry stores
1. Foamy Wader sustainable jewelry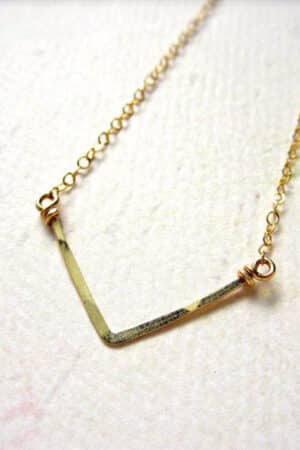 Foamy Wader carries ocean-themed sustainable jewelry with a minimalist slant. Delicate chains, hammered hoop earrings, pretty gemstone pendants, and stacking rings define the collection. Materials include gold and rose gold fill, sterling silver, and 14K gold.
Prices range from $30 to $100 or more, and you'll find many wearable pieces at the $40 or $50 price point. Try the Siren Earrings for a pop of color or the Chevron Bracelet for an interesting conversation-starter.
Owner Alexa Allamano started Foamy Wader as a side hustle in 2007 and has been working the business full-time since 2008. Allamano was a regular at craft fairs for years, before opening her first shop in Seattle in 2014. Today, if you find yourself in Washington, you can drop into Foamy Wader's current brick-and-mortar location on Whidbey Island's Second Street.
2. Presently mindfulness bracelets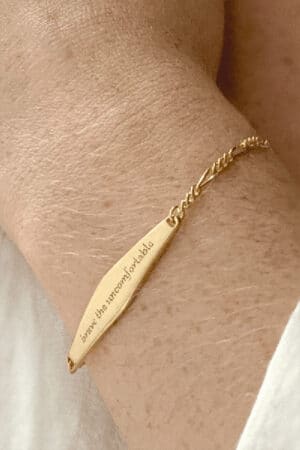 Shop Presently for pretty bracelets that share gentle reminders to embrace life as it is. The collection includes curb chain, figaro chain, and paper clip chain bracelets, each inscribed with one of eight meaningful phrases. My favorite affirmation is: brave the uncomfortable. The pieces are nickel-free brass, coated with 2 microns of 14K gold, sold for $54 a piece. Five dollars of each bracelet purchase goes to a charity of your choice.
Sisters Lindsay and Emily started Presently as a side hustle during the pandemic. Through their own struggles with OCD and anxiety, they saw an opportunity to provide others with a simple, beautiful tool to practice mindfulness. In Emily's words, "We want to empower those who suffer silently to discover real, effective ways to feel less overwhelmed and removed from the present moment."
3. Arias Design Co ethically made clay earrings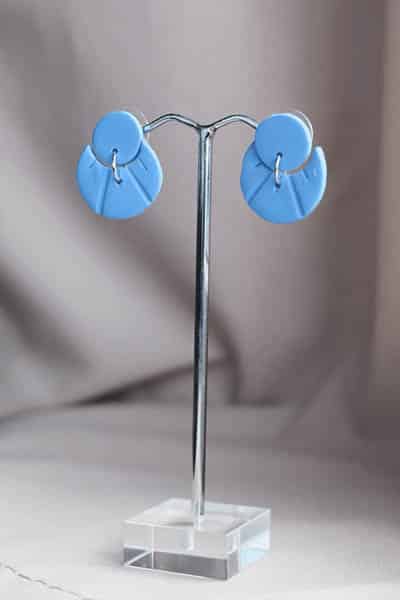 New Zealand-based Arias Design Co sells hand-crafted earrings made ethnically from polymer clay. The designs are pretty and affordable — a combination I love. As an example, you can pick up the Adamo stud earrings for $12 NZD. The style features a colored circle atop a three-quarter moon shape, connected by a small, silver-plated hoop so there's movement between the two pieces. You have your pick of eight colors.
Arias Design Co donates 20% of profits to the Mental Health Foundation of New Zealand, in support of improving access to mental health services throughout the country.
The company was launched in May as a side hustle. You can find Arias Design Co at craft markets around New Zealand, or online at Ariasdesignco.com.
4. Babes and Babies sentimental jewelry and gifts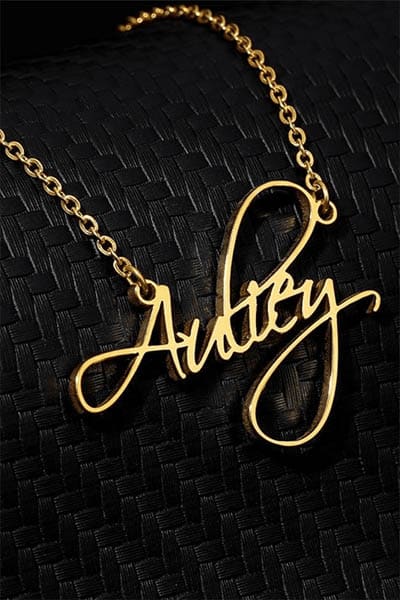 Babes and Babies might be your go-to gift shop from this day forward. The online shop features custom-engraved bracelets, necklaces, and rings in gold, rose gold, or silver finishes. The idea is to engrave a name, but you could ask for any word you like.
Try the custom script name necklace for a new take on the name pendant — you submit an image of a handwritten name, and the pendant will match the handwriting! You can also get custom-name bangles and monogram stud earrings. Prices range from $50 and up.
Lauren Byington started Babes & Babies after searching unsuccessfully for sparkly, custom pieces that would hold up to her family's outdoor lifestyle.
5. Megan Petersen Jewelry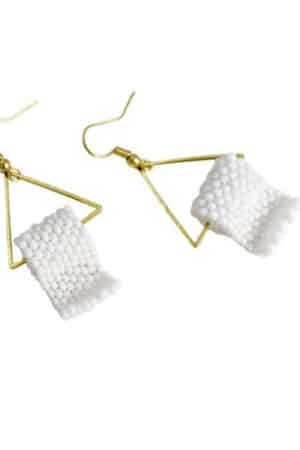 Megan Petersen Jewelry offers original beaded jewelry and accessories with a boho vibe. Shop bracelets, earrings, necklaces, anklets, and even jewelry for your boots. These are fun, casual pieces that are mostly priced below $30. I love the Slim Dark Blue Stacking Bracelet for its rich hue and the toilet paper earrings for the clever design.
Founder Megan Petersen is a graphic designer by day and jewelry designer by night. She started making beaded jewelry at five years old under the guidance of her grandfather. Today, Petersen loves the role she plays in helping free-spirited women express themselves.
Fashion stores
6. Pabooj slippers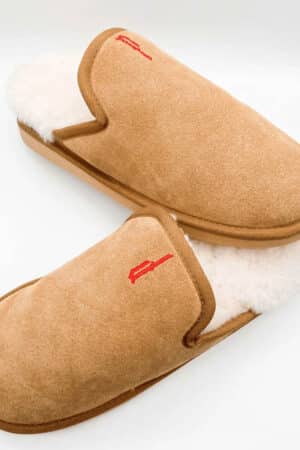 NYC-based Pabooj sells cozy indoor/outdoor slippers, with more products on the way. The slipper is made of tan cowhide suede and lined with sheepskin. A memory foam arch insole provides comfort and support. That red stitched logo on the vamp pops enough to make you want to wear your Pabooj slippers to the grocery store.
Choose from three sizes: small for sizes 5-6, medium for sizes 7-8, and large for sizes 9-10. You can pick up your Pabooj slippers for $97.
7. Executive by Stephanie for work wear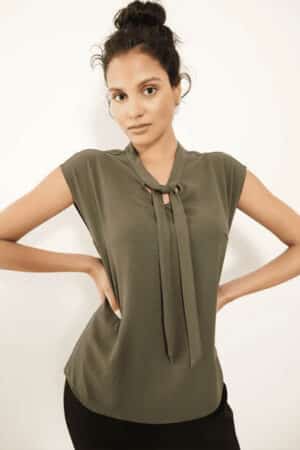 Shop Executive by Stephanie for work wear pieces that are versatile, affordable, and classy. Try the $40 Pearl Blouse in mulberry as a partner for your pencil skirt or slim fit trousers; it's a collared button down with gentle pleating at the shoulder for movement and femininity.
Another of my favorites is the $36 Scarlett Blouse in olive with cap sleeves — an updated take on the classic tie-neck blouse. Actually, there's nothing in this small collection I wouldn't love wearing even though I work from home.
Stephanie Carroll designed the line last fall while teaching full-time. The line is brand-new, with a few pieces still in pre-order status.
8. Tandeu for casual wear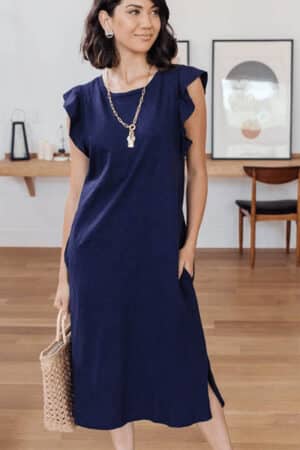 Tandeu — short for Trial and Error Unlimited — is a budget-friendly boutique featuring casual tops, tees, dresses, shoes, and accessories. Tandeu tops are perfect for pairing with jeans. You'll find peplums, florals, ruffle details, and flowing silhouettes. And the brand's dress collection has you covered for summer days, with a few nighttime and workwear options, too. My favorite is the Perfectly Put Together Dress in navy for $42.
Found Andrea Toth started Tandeu six years ago as a side hustle. At the time, she was selling leggings to pay for her oldest daughter's preschool tuition. Toth has since grown the business into a full-time income, primarily by running live sales on Facebook.  
9. Kiwi Lounge for trends on a budget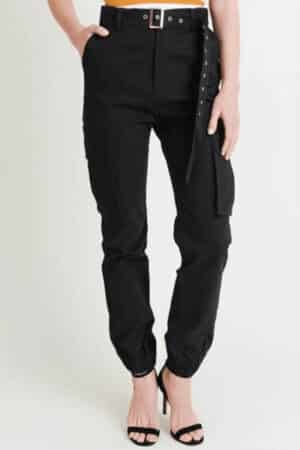 Shop Kiwi Lounge for adorable and affordable dresses, plus swimwear, outerwear, accessories, and handbags. I've featured Kiwi Lounge in the past, with a spotlight on the brand's summer dress collection. But that's not all Kiwi Lounge has to offer. Take these chic utility joggers for $31, for example — they'll look sharp with heels or a tidy sneaker. I also love the Dusty Rose Belt Ankle Pants for $56. They're an easy partner for a lightweight white blouse or t-shirt.
Kiwi Lounge founder Kelly started the business after getting sticker shock while shopping in NYC. She's now on a mission to bring affordable, beautiful women's fashion to the masses.
I would love to add to this list of (formerly) unknown fashion shops. If you know any women entrepreneurs with amazing online retail shops, send the link my way and I'll take a look!